"When we are self-conscious, we cannot be wholly aware; we must throw ourselves out first. This throwing ourselves away is the act of creativity . . . when we wholly concentrate, like a child in play, or an artist at work, then we share in the act of creating. We not only escape time, we escape our self-conscious selves. – Madeleine L'Engle
---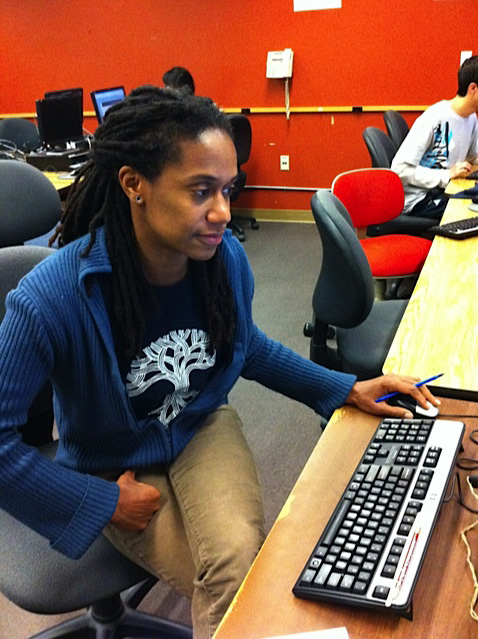 I am an East Bay, California-based digital media instructor who is currently teaching at City College of San Francisco and the Bay Area Video Coalition (BAVC).  I have 25 years of experience as an educator with 16 of those years teaching in technical training classrooms. Click here for resume.
My interest in digital media production began 15 years ago when I saw an audio wav file on a computer screen as a graduate student in Media Studies at The New School. I realized that I could capture and edit the sounds and movements of the world around me and then combine these elements in a webpage as audio and video. This started me off on my first venture as a self financed community media maker. Please visit the audio and video documentary link above to see some of my early work!
My interest in media making has been sustained by my love of music. I am a musician  and electronic music producer working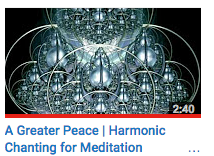 on experimental roots music, sound art and electronica. I spent several years studying American roots and old time music.  I play blues piano and fiddle and I make folk musical instruments from recycled materials. Lately, I have begun to produce chant relaxation videos on YouTube.
PRESENT
I have been teaching web production as Adjunct Faculty at the City College of San Francisco since the Fall of 2004 and the Bay Area Video Coalition (BAVC) since 2007.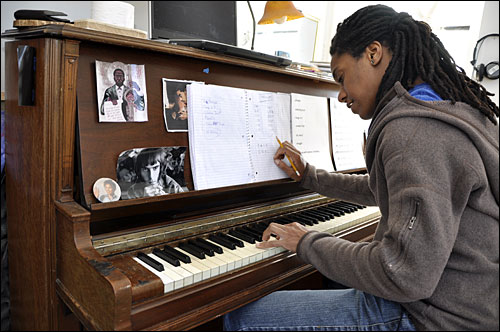 The City College classroom is multi-ethnic, multi-generational with the majority of students speaking
English as their second language.  About half the students are currently working. The other half are seeking to re-enter the workforce after layoffs, childrearing or disability leave. The average class size is 20 students. In the past, I organized all of my courses using moodle.  Now I use Google Drive. I created and use ccsfweb.org, as an outreach and information portal.
The BAVC classroom is smaller, about 8 students, and is made up of students who are already working, primarily in marketing or the media. They are coming to expand their skills and usually have a working knowledge of some parts of the Adobe suite and web production in general.
2000 – 2004
In 2000, I began my teaching career in New York and instructed at The New School for Social Research. This was followed by teaching opportunities at Borough of Manhattan Community College, Long Island University and the Technology & Learning Center at The Armory.
When I moved back to San Francisco, I began teaching at New College of California, the Positive Resource Center and LYRIC. In 2004, I also volunteered as a computer instructor at the San Francisco Public Library. San Francisco Public Library.
Technology & Learning Center at The Armory.
1998 – 2000
I was a graduate student at New School for Social Research in New York. My degree is in Media Studies and my focus was community documentary.
1989 – 1997
From 1989 – 1997,  I worked in the non-profit sector in direct service as a Community Health Outreach Worker. It laid the foundation for my interest in community-building and community education.
APPLICATIONS
Image Editing: Photoshop, Photoshop Elements, Pixlr Editor
Web Production: HTML / CSS, DreamWeaver, Adobe Animate, Acrobat, WordPress
Social Media: LinkedIn, Google +, Amazon, YouTube, Tumblr, Yelp!
Office Productivity: Microsoft Word, Excel, Access, PowerPoint, Publisher, Outlook
Google: Web & Image Search, Drive / Apps, Gmail, Calendar, Maps, Earth, Translate, Spaces, Google Web Designer
LMS: Moodle
Audio:  Audacity, Ableton Live, Garageband, Auria, Loopy, AudioBus
Video: Premiere, iMovie, Windows Media Maker
EDUCATION
M.A. Media Studies, Department of Communication New School University, New York, NY 2001
B.A. English Literature / Latin, Cum Laude, University Scholar, University of Pittsburgh, Pittsburgh, PA 1989
RESUME
Click here for resume.