Music Videos
In 2014, I began making short music videos using my iPad and iMovie. I edited the footage with Premiere Elements and later began supplementing my own footage with clips from the public domain and purchased clips.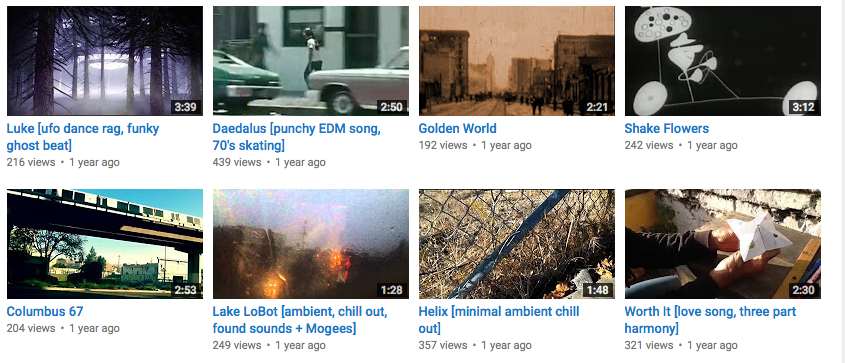 All of my work is on my own YouTube channel and can be accessed by the public.
Multimedia Web Projects
blacknoise.org is an on-going project that allows me to explore non-linear web-based ways of sharing my audio, video and illustration ideas.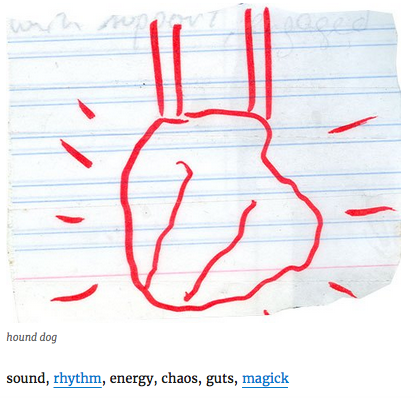 Imaginopedia is a project I began in 2007 as a means of exploring my creativity with collaborative wiki software and the notions of truth vs fiction.

Video Documentary

In the Winter of 2001 / 2002, I experimented with shooting on the streets of New York with a webcam attached to my laptop computer. Tools: Logitech Webcam, Compaq Presario 1700 Notebook, Windows XP, Adobe Premiere. These video clips are formatted to be played back through QuickTime software.
This work is on the second page of my Vimeo channel. Click here to view.

> > Audio Documentary

After several years of home recording my own music, I became interested in document the growing number of street level protests in Brooklyn and New York City. Many protests stemmed from the controversial shootings of Amadou Diallo and Patrick Dorismond by the NYPD. Others were related to the closing of community centers, the conflicts between workers and management and the desires for amnesty by immigrants.
I bought a Sony minidisk and matching microphone and did most of my editing in Cakewalk! I put the mp3s of the audio on a website I made called stoppolicebrutality.org. A snapshot of the site in March 2004 (as well as earlier snapshots) can be found at Archive.org.
Web Production (Community-based)
Million Fishes Arts Collective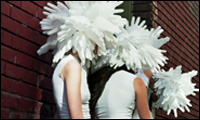 Million Fishes was an incubation program where emerging artist of visual art, filmmaking, choreography / dance, music, conceptual art, new media, interactive art, interarts, and writing can build the tools necessary to establish themselves as contributors of art.
I built the original website and maintained it from 2005 – 2010. In 2010, the website was rebuilt into a WordPress site by Mary Franck.
Imaginopedia – Encyclopedia of the Imagination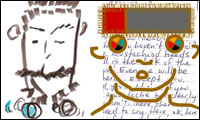 Imaginopedia is a website that I started in February 2007. It is designed to look and function exactly like Wikipedia but it encourages users to create an alternative set of "facts" based on the imagination.
Imaginopedia is about encouraging the freedom of the imagination and is an attempt to foster a space that challenges the idea that only facts are real and only real things are useful. I used MediaWiki open source software to design and set up this site.
Global Exchange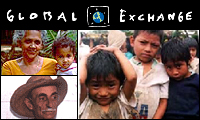 Global Exchange is a membership-based international human rights organization dedicated to promoting social, economic and environmental justice around the world.
In 2006, I researched and wrote an internal manual on effective outreach through blogging.
Pacific Media Workers Guild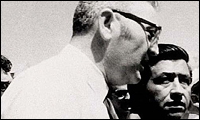 Our Guild represents more than 2,000 newspaper and communications workers across Northern California, the Central Valley and Hawaii, along with freelance and new media journalists, typographical workers and courtroom interpreters.
In 2006, I trained the HR department to update the organization's web-based Benefits Handbook using Adobe GoLive.
Women's Audio Mission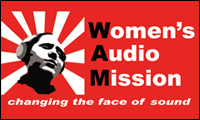 Women's Audio Mission is a women-run, non-profit organization dedicated to the advancement of women in the recording arts. WAM provides access to audio technology, and training in its use to record sound for music, radio, film, television and the internet for women and girls.
I produced Flash banner ad for WAM for use on a partner website.
Sul da Bahia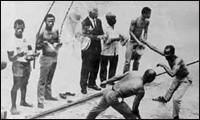 Capoeira is a 400-year-old martial art that blends music, dance, singing, and acrobatics to create a holistic approach to teaching self-defense. Originating in Africa, Capoeira was brought to Brazil by captured slaves from Angola.
I designed and coded Sul da Bahia's site completely from scratch.
Red Poppy Art House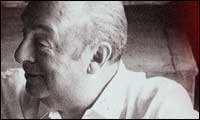 Red Poppy is a San Francisco-based community non-profit who hopes to create progressive sustainable social change in Latin America and the world through art.
In 2004, I updated this site daily. The site was built by Collen Nagle, founder of sdo.net.
Women's Economic Agenda Project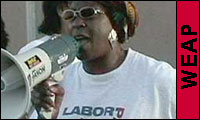 WEAP envisions a world in which all women and their families have the skills, shelter, and nourishment they need to enjoy happy, healthy, and productive lives. WEAP assists poor women to achieve a livable wage by providing technical training, emotional support, and linkage to resources.
I restructured and updated WEAP's website in June 2003. I continue to maintain the site and am preparing to do a major re-design and also edit, catalog and compress their video archive.
---
Click here for resume.
---
"Above all, the documentary must reflect the problems and realities of the present."