City College of San Francisco, 2004 – Present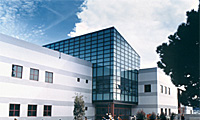 I am  teaching Photoshop, Adobe Animate, Technology for Small Business, and two Intro to Computers classes for the Fall 2016 semester at City College of San Francisco, Downtown Center.
The classes are part of the non-credit Computer Applications / Business Technology track within the Business Department. Click here for more information about my Spring 2017 teaching schedule.
The classes are designed to prepare students for employment by teaching them the business principles and procedures used in today's offices. All classes are part of a larger certificate program which awards students certificates of competence based on completion of specific courses. My classes lead to a Web Pages Basic certificate. For a complete listing of certificates, along with their Planning Guides, please click here.
 Bay Area Video Coalition, 2006 – Present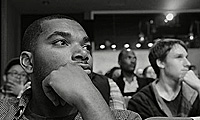 The Bay Area Video Coalition is a 35 year old community media center based in the Mission district of San Francisco. Home of Adobe Youth Voices, SF Commons and  Community Filmmaker Fellowship, BAVC's mission is to "inspire social change by empowering media makers to develop and share diverse stories through art, education and technology."
The ETP and TechSF programs at BAVC allow workers  to come for retraining at no cost to themselves. I have been teaching  these students HTML / CSS, DreamWeaver and Flash since 2006. I have recently begun working with the Emerging Media Makers youth program.
New College of California, 2005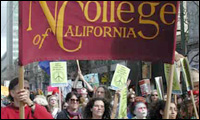 New College of California is a progressive, activist college committed to providing education for social change.
I created and taught a 15-week course called Introducton to Desktop Publishing & Web Production. This course focused on the following applications: Photoshop, InDesign, DreamWeaver.  I also taught an Intro to Sound Design course focusing on ProTools and Ableton Live.
Career Resources Development Center, 2005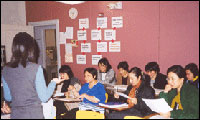 Career Resources Development Center (CRDC) helps newcomers, adults, youths, and children of a diverse, low-income population of San Francisco and the East Bay to realize their dreams of socioeconomic opportunities, human dignity and prosperity.
In the Spring of 2005, I taught Keyboarding at the Career Resources Development Center (CRDC) through a partnership with City College of San Francisco.
Express To Success, 2004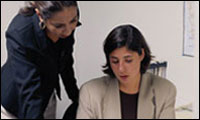 The Express to Success Employment Centers partner with progressive, innovative and socially conscious employers to assist the Welfare to Work participants in San Francisco through work and career transitions.
In Spring and Fall 2004, I taught 15 hour weekend courses in Access and Excel to adult students enrolled in courses at the center.
LYRIC Youth Center,  2004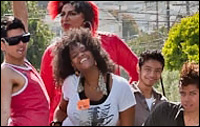 LYRIC is a community center for lesbian, gay, bisexual, transgender and questioning youth 23 & under.
LYRIC offers peer-based education, advocacy, recreation, information, and leadership opportunities while bringing youth together to build a peer-based community that empowers them to end isolation.
I taught Microsoft Word and Excel to student interns in LYRIC's Employment Training Program in 2004 – 2005.
Positive Resource Center,  2003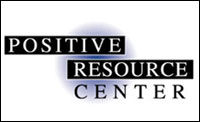 PRC assists people living with HIV/AIDS with comprehensive counseling for obtaining essential financial and medical benefits combined with a full spectrum of vocational rehabilitation and employment services.
As the Computer Training Coordinator, I was responsible for creating, scheduling and teaching First Step I (Mouse Basics, Email Basics, Typing), First Step II (Windows, Word, Excel, PowerPoint) and Next Step (6 week Microsoft Office course) to PRC clients.
The New School,  2000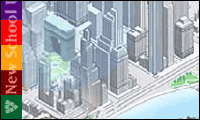 I taught Web Design & Construction, a 29 hour course that was part of The World Wide Web Page Design Certificate at the Computer Instruction Center. This course offered a brief History of the Internet, Web Site Analysis & Production Issues, HTML Basics, Tables, Frames, Forms, CSS, Domain Name Registration, Hosting, and Site Promotion. Forms, CSS, Domain Name Registration, Hosting, and Site Promotion.
 Long Island University,  2002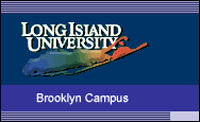 I taught Excel 2002, Access 2002 and PowerPoint 2002 to students in the Microsoft Office User Specialist Certificate Program.
This course used Thompson Learning / Course Technology materials that provided a direct relationship between the subject matter and MOUS exam objectives. I also used SAM / TOM online materials to provide additional testing and training opportunities.
Borough of Manhattan Community College,  2001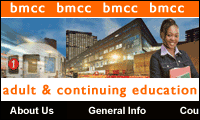 I taught Fundamentals of Web Design, a 72 hour hands-on course developed by Adobe and offered through Cisco's Online Academy platform. The course covered Photoshop, Illustrator, GoLive, LiveMotion and Premiere and enabled me to receive training  through Cisco's LMS Training in upstate New York.
Department of Business Services, 2001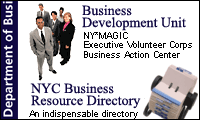 As a consultant to the Micro Enterprise Division of the Department of Business Services, I taught Business Basics and Internet Basics at The One-Stop Career Center in Jamaica, Queens and at the Beacon Center – P.S. 269 in Flatbush, Brooklyn.
Each course was 2 hours long and meets for 7 weeks. I used Launching Your First Small Business from Toolkit Media Group.
Technology & Learning Center, 2001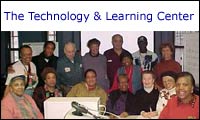 The Technology and Learning Center @ the Armory offers computer-based literacy programs for young children, technical skills training for middle and high school students and adult courses. It is the largest free computer center in Washington Heights, NY and serves as a stepping-stone of opportunity, equality and civic participation.  I taught seniors Intro to Internet,  Keyboarding, Publisher, Word, PowerPoint, and Photoshop .
I developed instructor level curriculum outlines so that future instructors would have guidelines to follow.
Click here for resume.
---
"The capacity to innovate, the ability to solve problems creatively or bring new possibilities to life — and skills like critical thinking, communication and collaboration are far more important than academic knowledge." Tony Wagner