Music Workshops – Russia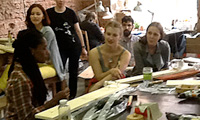 In 2014, I went to Russia for four weeks to teach workshops about the diddley bow, a one-stringed musical instrument played in the American rural south during the 19th and early 20th centuries. I launched an Indiegogo campaign to help defray expenses related to this project. The campaign has finished but you can still visit the page and read an overview. A link to the workshop outline is here.
I taught in Moscow, St. Petersburg, Izhevsk and Yekaterinburg at a school, two artist collectives, a music hall and a summer camp. Workshop participants ranged in age from 5 to 65, city dwellers to country folk. Click here to see video from a workshop in Udmurtia. It was a tremendous pleasure and privilege to learn, share and explore with my hosts, friends and students. Thank you everyone who helped make this trip happen. Tumblr travel diary here.
SF MOMA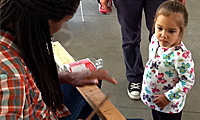 On May 30, 2013, the Kitchen Sisters gathered over one hundred Bay Area makers to present their work, process and expertise over the course of three days of drop-in demo and conversation tables at SFMOMA. Makers were set up in various locations throughout the museum and on Third Street filling the museum with inventions, contraptions, art, food, stories, music, imagination and community. I was given an hour to demonstrate making a folk instrument and then I was able to play my instrument  and get visitors to play with the instrument as well. I was interviewed as part of Sonic Trace's La Burbuja portable sound booth project
KQED – The Making Of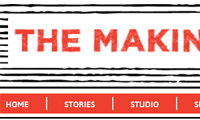 In the Fall of 2012, I was chosen to participate in a community storytelling project directed by the Kitchen Sisters in partnership with KQED San Francisco and AIR's Localore Project. The focus was on "what people make in the Bay Area and why." The Making of . . . was described as a "new radio and multimedia collaboration that captures the art, creativity and innovation going on in backyards, workplaces, cultural institutions and public spaces throughout one of the most diverse and innovative regions in the country." My story aired on KQED in January 2013.
San Francisco Art Institute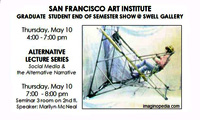 In May 2007, I gave a 30 minute presentation about Imaginopedia at SFAI's Graduate campus as part of their "Alternative Lecture Series."
Imaginopedia is an online encyclopedia that I created and set up to look and function exactly like Wikipedia. The difference is that Imaginopedia  encourages users to collaboratively create an alternative set of "facts" based on the imagination. As of September 2013, I am restoring the site after having to shut it down due to hacking.
San Francisco Public Library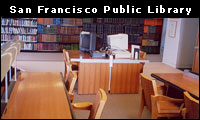 In 2005, I  was a volunteer instructor at the San Francisco Public Library. I taught a 45 minute Basic Mouse Skills class every Saturday morning at the 5th Floor Training Center. This course taught patrons how to handle the mouse so that that they would be better able to navigate the Library's website.
Parsons School of Design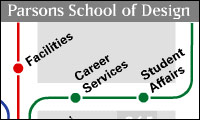 From 1998 to 2000, I was an Advisor and Counselor at The Office of Student Affairs at Parsons. I worked as part of a team that created orientations, workshops, panels, peer education training for Parsons students.
I also provided one-on-one counseling and referrals to the students in the Communication Design, Product Design and Photography departments.
Glide Memorial Church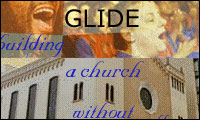 From 1996 to 1997, I was the Director of the Job Skills Program at Glide Memorial Church in San Francisco, CA. The program's mission was to "empower unemployed adults to become self sufficient by preparing them to re-enter the job market."
I directed a staff of 5 case workers and created the recruitment, training, placement, mentoring and aftercare programs necessary to send 30 adults to vocational retraining programs.
I oversaw 3 federal and state grants and met regularly with other community non profits, local organizations and The Private Industry Council.
ABADA Capoeira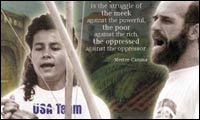 From 1994 to 1997, I was a student of capoeira in the ABADÁ Capoeira school in San Francisco. I trained under Mestranda Márcia Cigarra, one of the top 8 capoeiristas in the 30,000 member strong ABADÁ Capoeira organization.
As a student in the SF performance troupe, I performed at educational workshops all over the Bay Area and in Brazil.
As a member of the A.B.A.D.A. organization, I wrote press releases and articles and I designed flyers and other promotional materials as needed. I contacted members of the press for coverage of events and helped organize several fundraisers and performances
Girl's Afterschool Academy (GASA)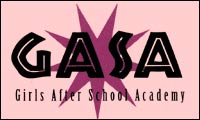 I wrote a successful grant for GASA to the San Francisco Art Commission. The Girls After School Academy (GASA) is a comprehensive program that serves girls 8-18 years old living in San Francisco's largest public housing development, Sunnydale.
The grant enabled GASA to fuse pregnancy prevention programming with African drumming and dance rituals. As a result, their participants learned to accept responsibility for their bodies in a culturally dynamic and proactive way.
Institute for Community Health Outreach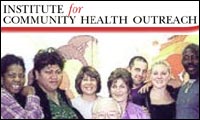 The Institute of Community Health Outreach (ICHO) was a community-based organization dedicated to health promotion and disease prevention.
As a Community Health Outreach Worker trained through ICHO's state certified program, I provided front line prevention and education services to residents of Bayview-Hunter's Point, Oceanview, Merced, Ingelside, and Sunnydale.
California Prevention Education Project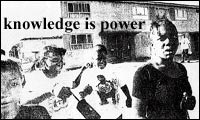 CAL-PEP was founded in 1984 and is nationally recognized for its effective approaches to working with hard-to-reach, high-risk populations. CAL-PEP's mission is to provide accessible health education, disease prevention, risk reduction and support services to people at high risk for or currently living with HIV/AIDS — using culturally relevance, humility and grace as our guiding principles.
In 1992, I worked as a Research Associate on the Women & Infant's Demonstration Project, a 5 year study funded by the Centers for Disease Control and co-sponsored by the Alameda County Department of Health.
I implemented a 40 minute survey that assessed the knowledge, beliefs, attitudes and behaviors of African American women of childbearing age with regards to sexual practices and HIV risk behaviors.
I also assisted in the development of a monthly magazine, flyers, and health-focused house parties.
Click here for resume.
---
"The whole purpose of education is to turn mirrors into windows" Sydney J. Harris